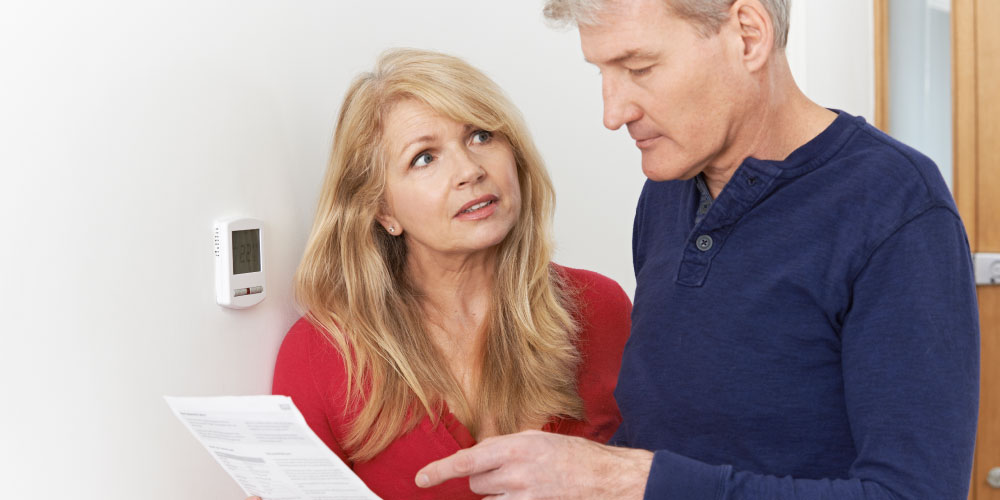 17 Nov

How to pay less for electricity in Queensland – without compromising your family's lifestyle

Queensland's harsh weather can make life expensive. As the mercury rises, so too does our reliance on air conditioning, pool pumps and fans. Then when winter comes around, our heaters get an all-mighty workout.

So how do we make it through the sweltering days and chilly frost without our energy costs getting out of hand?

In a nutshell, there are two main options to reducing those bills:
Reduce your current energy usage
Power your home with a solar energy system
Let's look at how each might work for you and your family.
1. Reducing your current energy use
Don't fall victim to the myth that the only way to reduce energy bills is to stop using electricity.
There are many small adjustments you can make in and around your home that won't impact or compromise your lifestyle at all.
Importantly however, energy usage (and savings) are unique to each home. That's why it's best to have your home audited. The good news? Reputable energy and solar companies often perform these audits for free.
In the meantime, here are some things to be mindful of.
The efficiency of your appliances
Every appliance and system in your home uses energy. The amount they use, however, depends on their make and model.
The best way to judge if an appliance is energy efficient is by their star rating. The higher, the better. Also look at their kWh usage. A lower rate means your appliance will be more affordable to run.
Your home's resistance to temperature changes
You can slow down the transfer of hot and cold air into and out of your home by insulating it.
You can also help keep your home at a desirable temperature by eliminating draughts. How? By sealing gaps and cracks under doors, windows and skirting boards. Finally, the west side of your home takes in a lot of heat in summer – and lets it out in winter. Adding block-out curtains or tinting to windows can help avoid this issue.
Other small changes you can make around your home
You know what they say: From little things, big things grow.
This Aussie proverb holds true when it comes to power. Small changes do add up to big savings. Things like:
Turning off appliances at the power point (rather than leaving them on standby)
Taking shorter showers
Moving the location of your appliances (e.g. don't keep fridges in the sun)
The best bit is, these small changes often go unnoticed to you, but they make a big difference to your back pocket.
2. How can solar power help with energy efficiency?
Solar systems harness the energy of the sun and use it to power households.
Using solar energy drastically saves on a household's electricity costs. So, dependent on a few factors like your usage and system size, solar panels typically provide a 2-4 year payback period.
This is a remarkable return on investment – far better than you would see on your savings if they were left sitting in the bank. So it makes the initial outlay for a solar system incredibly worthwhile.
What's more, being located in the Sunshine State means we receive significantly more sunlight than other areas. So if you're using a solar panel in Brisbane, it will likely generate more power than in Hobart, for example. Why not use this energy to our advantage?
What are the benefits of solar?
Solar power comes with many benefits, including:
Savings on your energy bills: With a solar system on your roof, you can save up to 90% on your electricity bills!
Protection from market fluctuations: When you go solar, you're no longer vulnerable to the volatile electricity market and ever-increasing prices.
Affordability and extensive finance options: With solar rebates and incentives from the government, ethical finance options and excess electricity sale options, solar makes good financial sense.
How can solar help with my energy efficiency?
Solar energy works best when the sun's out. So it figures that the best time to use it as an energy source is during the day. To keep your household energy costs affordable, you can choose to run your appliances between the peak sunlight hours of 9am-2pm.
You'll also be able to use timers on your hot water system and pool pump to run them during the peak production times.
What solar system is best for my residential home in Queensland?
Every household is as unique as its occupants. So when it comes to solar systems, it's not a one-size-fits-all approach.
In fact, under- or over-capitalising can cost you in the long run. That's why it's important to choose a system that's the right size for your home.
How do you go about doing this? The first step is to get an audit done to assess how much energy your home uses.
Thankfully, reputable energy and solar companies will often assess your energy usage and provide you with a quote for no cost.
How much will a solar system cost me?
Prices can vary significantly as every set-up is unique to the home it's installed on – and that particular household's needs.
There are also a wide range of installers and solar brands on the market, which will in turn affect your costs. It's important to note that not all products and installation outcomes are created equal. Do your due diligence and scope the market beforehand. Use your intuition – if the price is too good to be true, it probably is. The same goes for exorbitant prices… question what you're paying for.
As a rule of thumb, a mid-range quality set-up should cost you a little under $1,000 per kW. Prices will go upwards from here for more prestigious products or more complex energy needs.
There are also grants, rebates and incentives to make the purchase more affordable. A good solar company will help you navigate these.
Are you ready to cut your energy bills?
So you've decided it's time to do something about your energy bills… what are your next steps?
Regardless of whether you decide to go down the path of energy efficiency, solar, or both, an energy audit on your home is the first port of call.
If you're interested in organising a home audit – or simply want to find out more about what we've covered in this article – get in contact with a member of our friendly team by calling 07 4128 1613.