THE BRANDS WE TRUST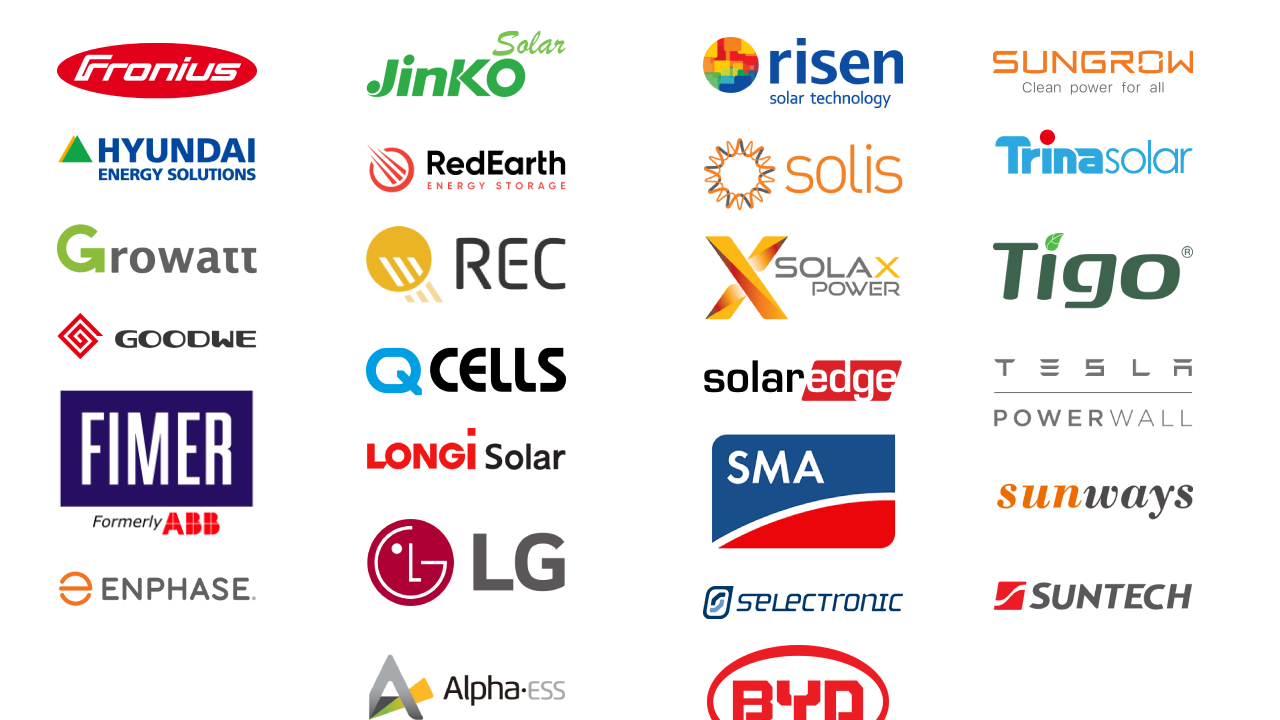 Solar panels
All our solar panel brand partners meet the Solar Panel Validation Initiative standards set by the Australian government, and we're proud to be a Clean Energy Council Approved Solar Retailer.
Solar inverters
Solar inverters convert the energy captured by your solar panels into a form of electricity that's usable in your home or business.
Solar batteries
Although batteries are not essential to a solar system, they offer many advantages. Specifically, they can store excess solar energy and make it available on demand – even after the sun has set.
Interested in our solar range?
GET IN TOUCH