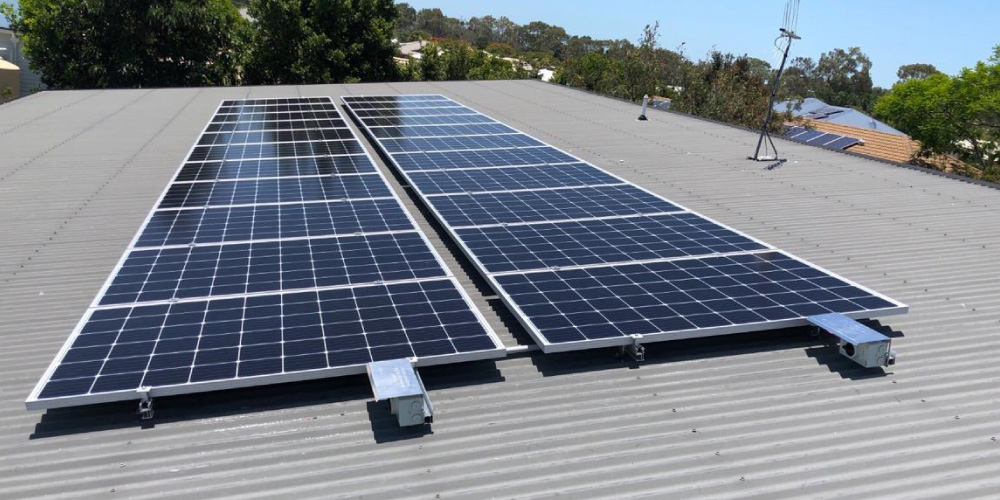 17 Feb

Greg & Lyn escape the volatile energy market – and take charge of their bills

Thanks to solar, retiree couple Greg and Lyn have said goodbye completely to energy bills. Not only has their high quarterly bill disappeared, they're selling excess energy back to the grid. Meaning that right now, the government actually owes them $350.
Missing solar in their new property
When Greg and Lyn shifted into a new home in the sunny town of Hervey Bay, Queensland, they had two concerns on their minds – their high energy bills, and the state of the environment.
The house they had just moved from used solar for their hot water. So, after shifting into a home that was back 'on the grid', it didn't take them long to realise how much solar had been saving them.
What's more, environmentally-minded Greg and Lyn couldn't help but think about the impact their energy use was having on the planet.
They knew that with solar they could once more bring down costs and reduce their carbon footprint.
Game on: going solar once again
After a chance meeting with Elevate Energy's Alison Charpentier at a solar energy exhibition, Greg and Lyn knew it was time to start their next solar journey.
Deciding on a system that would meet their needs was the first step.
After a chat and thorough audit of their property, energy usage and future needs, Alison recommended a solar system that would suit them – the Suntech 300 watt and the Sungrow Inverter. She explained why this product was the right choice and how it compared to others on reliability, quality and value for money.
A helping hand at every stage
It was clear from the outset that Alison was going to see Greg and Lyn through the whole process, with expert advice and support every step of the way.
Alison also informed them that they were eligible for a government incentive. And with her help, they applied for and received almost $4K towards their system.
On installation day, Alison's professional installers were incredibly helpful and happy to answer all Greg and Lyn's questions. Then, once the system was up and ready to go, Alison helped Greg set up the Sungrow mobile phone app so that he could check their energy levels and usage at any time.
As Lyn puts it, "Alison was fantastic, she did it all."
To this day, Alison keeps in touch with Greg and Lyn to make sure their system is performing as it should.
It's all about adapting
With the help of their Sungrow app, Greg and Lyn monitor their system's peak performance times, and use it to plan their day.
"We love the control the app gives us. When you see how much energy you're generating versus how much you're using, you start to think differently," Greg says.
"By making small changes, we can make sure we never have an energy deficit. For instance, we've adapted our routine to shower and wash up when the sun is up and our system is in peak performance.
"It's a small change that has a big impact – not just on our wallets, but the planet as well," he says.
An investment that gives back
Before going solar, the couple's quarterly energy costs were a mighty $347 – which was coming directly out of their superfund.
But now? Remarkably, they haven't paid a cent since their system was installed. They never use more energy than they generate. And they're completely 'off the grid'.
What's more, thanks to both the Queensland Government Asset Ownership Dividend and Electricity Rebate ($60 and $28.95 per month, respectively), Greg and Lyn are actually owed $350 from the government.
A nice place to be in, if you ask Greg and Lyn!
Reflecting on their investment, Greg said, "It's worth the money – it's a beauty. The solar panel isn't costing us anything now. It works and keeps working… I don't even know it's there!"